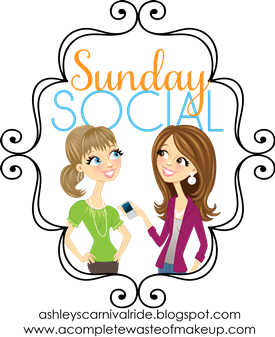 Let's get right to it, shall we?
1. Favorite thing to do on a rainy day?
I like to bum around the house, watch Netflix & work on my crochet projects.
2. Favorite thing to do on a Summer weekend?
Well, Mr. B works retail, so our weekends are usually weekdays. But we enjoy fishing. :)
Mr. B & a carp he caught a couple summer's ago. :) Horrible lighting, I know.
3. Favorite Spring accessory?
Haha. My gardening gloves! Spring is when I get down to business & start planting! :)
Snaps from my garden last year.
4. Favorite way to spend a Winter day?
I love the little day road trips Mr. B & I take during the winter. Especially when there is snow on the ground, since that is when it is prettiest.
Day trip to the Delaware Canal a couple years back.
5. What is your favorite season and why?
Autumn for two reasons... Halloween & the pretty fall leaves!
A walk through Nolde Forest, Autumn 2012.
6. Best birthday you ever had?
My best birthday was actually last year. I got to spend it with my family out in California. It was my first birthday spent with them in over ten years. I had a lot of fun!
Birthday dinner at a Southern California Mexican Restaurant. I was so embarrassed! lol.
Oh, & it was also a great birthday because as an early birthday present, Mr. B took me to see Nickelback! I adore them & it was something on my bucket list to do. I had an amazing time!
Cell phone picture. Nickelback Here & Now Tour, July 14th, 2012.